Dental Implants or Dental Bridges – Which is Right For You?
8th December 2022
Living with gaps in your smile is really tough. No one wants to go out for dinner, look down at the menu and find the food is going to be a challenge to chew. Nor does anyone wish to smile, and for friends, dates or colleagues to catch those gaps out of the corner of their eye.
Thankfully today, there are many different options for addressing missing teeth. Two of the most popular are dental implants and dental bridges.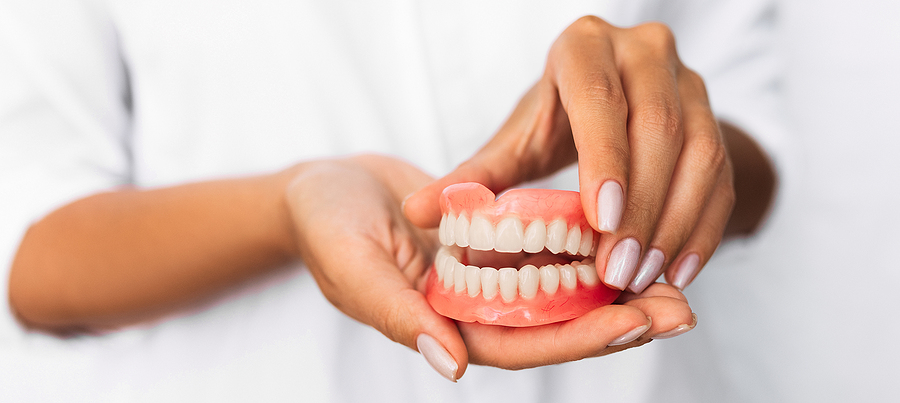 First thing is first, let's look at what implants and bridges are.
Bridge: the placement of crowns on a couple of adjacent teeth, "bridging" the gap or gaps in your smile.
Implants: robust replacement tooth roots that anchor a crown, bridge or dentures in place.
In this blog, you'll learn:
How the two treatments affect the health of the jaw.
The procedure for both treatments.
Why missing teeth need to be replaced.
The advantages of bridges and implants.
What are the differences between each treatment?
Jaw bone restoration: when supported by implants, dental bridges will uphold the health and aesthetic integrity of your jaw and in turn, the cheek and chin areas. Unsupported dental bridges don't have this capacity, as they're not underpinned by replacement tooth roots.
Oral health: bridges rely on the support of adjacent healthy teeth to support their presence in your mouth. The only downside to this is it can put unnecessary pressure on such teeth. Meanwhile, dental implants can function independently.
Durability and stability: implants and bridges are both long-term options for replacing lost teeth. However, as we mentioned above, as bridges put pressure on neighbouring teeth, this can have an effect on their durability. Implant-supported restorations have consistently been clinically proven to outlast traditional bridges. The anchor teeth of a dental bridge are likely to need attention after between 10 and 20 years, whilst implants can last a lifetime.
How do implants and bridges affect your jaw?
One of the main differences between implants and bridges is how they affect the jawbone. Bridges don't involve a surgical procedure to place them. Whilst you might consider this to be an advantage, it actually makes bridges less durable and more likely to affect the health of your jawbone in the long term.
The surgical placement of implants is critical to their success. Once the implant has healed within the jaw, the stability it offers for chewing and speaking is unparalleled. This is because the implant is virtually identical to a real tooth root. The stability of the implant in the jaw also ensures the jaw is protected from resorption, whereby the jawbone shrinks.
Appearance and fit
If you've been researching dental implants, you might have come across the term "osseointegration". This simply means the process that occurs once the titanium implant is placed into the jawbone: the bone grows around the implant. As a result of the osseointegration process, your implant will be a perfect fit for your mouth.
Bridges, on the other hand, are anchored to teeth, so the fit will not be quite so aesthetically pleasing. The fit is not as seamless as implants, which emulate and distribute biting forces in a near identical way to real teeth.
Bridge vs implants procedure
There's no doubt that getting an implant is a more involved process than getting a conventional bridge. It involves a surgical procedure which isperformed under local anaesthetic. Once this is complete, the healing time can take up to 9 months before your crown, implant-supported bridge or dentures can be fitted.
A non-implant-supported bridge is much quicker to plan, create and fit, making it favourable for patients who are looking for a speedy solution. However, did you know there is also the option of the implant-based treatment "Teeth in a day" here at Innovadent? Whilst there is surgery involved, you will be able to walk in and out of the practice after your implant surgery with a full set of temporary teeth whilst you wait for your set of permanent teeth and your jaw to heal. This treatment is also called All-on-4 and has revolutionsed what it means to get an implant. Why not find out more in our recent blog here?
Why do missing teeth need to be replaced?
Each natural tooth has a role to play in your mouth. When you lose a tooth, surrounding teeth are forced to start helping out with chewing, which can cause tooth wear. once you replace missing teeth, these forces are optimal again, and your gumline won't be as susceptible to irritation and disease.
Missing teeth can also change the way you behave, especially when you're in company. But you don't have to live your life covering your mouth when you're eating and smiling because you're embarrassed about your smile. In fact, if you opt for implant-based All-on-4, you can have a brand new smile in just a single appointment (the treatment is also aptly named "Teeth in a Day"). As soon as your implants are placed, we will fit you with a temporary set of teeth whilst your permanent teeth are being created in the lab. This truly revolutionary treatment is fantastic for patients missing natural teeth who won't have to put up with the struggles of having gaps in their smile and their confidence any longer after their implant surgery.
The takeaway
There's an excellent case to be made for both implants and dental bridges. However, clinical tests, patient opinions and statistics back the long-term success and patient comfort when it comes to implants. They truly are unrivalled when it comes to replicating the look and feel of a tooth. Some patients have even told us that they prefer their implants to their natural healthy teeth!
Choose Innovadent for missing tooth treatment
Replace missing teeth with dental bridges or dental implants here at Innovadent. Both bridges and implants can reduce your vulnerability to oral health problems like tooth decay and gum disease. Contact Innovadent to book a dental bridge or dental implant consultation.
Back to Blog