Emergency Dental Appointments at Innovadent Dental Clinic
15th March 2023
If you've had to call us for a dental emergency, we know you must be feeling apprehensive, and maybe a little bit scared too. Our compassionate reception team have ample experience in making sure you get the care you need as soon as possible. We offer emergency dental appointments so that you can see a dentist and have peace of mind that the issue in question is being addressed and that any pain is treated as soon as possible.
Here are some of the conditions that could be classed as a dental emergency:
Dental trauma
If you've sustained a blow to the mouth area, and there is a significant amount of blood coming from the area, or a tooth is loose (known as an avulsed tooth) or damaged, this is a dental emergency. In some cases, it's possible to save a tooth that's been knocked from needing to be taken out with a root canal, but time is of the essence. Dentists can sometimes place the tooth back in the socket, but it's important to call us as early on as you can after noticing a loose tooth.
If the dental trauma has broken the tooth and left sharp fragments, it's important to see us right away. Children in particular are at risk of knocking the broken fragment onto soft tissues in the mouth whilst eating or playing, causing pain and uncontrolled bleeding that could lead to a laceration.
Toothache (that's stopping you from doing normal activities)
Toothache can be one of the most intense pains to endure. It can even stop you from eating, concentrating, and sleeping. If this sounds familiar, we encourage you to make a same-day emergency appointment, so we can get to the bottom of what is causing the pain. Our immediate priority is always to ensure you go home in less pain than when you arrived. We may ask you to come back in for a second appointment, to have treatment to address the root cause of the issue.
Wisdom tooth pain
Wisdom tooth pain is extremely common and can occur as a result of a dental infection, or simply when wisdom teeth are impacted (when they haven't got enough room to come through).
Impacted wisdom teeth need immediate attention, as they could cause an abscess, which puts your general health at risk. The infection associated with wisdom teeth is called pericoronitis, which occurs as a result of food and debris becoming trapped in between the gap where the impacted tooth sits, and the gum. Without treatment, it could spread into the throat or the neck area, causing fever.
Trapped Objects
Whilst we always emphasise how important it is not to chew on foreign objects, there are still cases where patients may have bitten on some ice or a pencil, for example. The risk of doing this is it could become stuck in between your teeth, causing pain, affecting your chewing ability, and causing bleeding or infection if left unaddressed. If you have trapped something other than food in-between your teeth, please contact us for an emergency appointment slot.
Soft tissue damage
Dental emergencies aren't just restricted to problems that occur with your teeth. If the soft tissues in your mouth like the roof, palate, tongue or gums have sustained a serious injury that has caused significant bleeding or pain, we will need to see you as early as possible.
Lumps in your jaw
A lump in your jaw could be your body trying to tell you you that you have an abscessed tooth. This requires immediate attention, as by this stage, there is a good chance the infection could spread to other parts of the mouth, and find its way into your system. Another reason for swelling around the gland/jaw area is a salivary gland infection. These are when calcium blocks the salivary glands in your mouth, causing intense pain, and 'chipmunk cheeks' as a result of the swelling. Without treatment, fever and pus collection can occur and the infection can go from being localised, to affecting the body.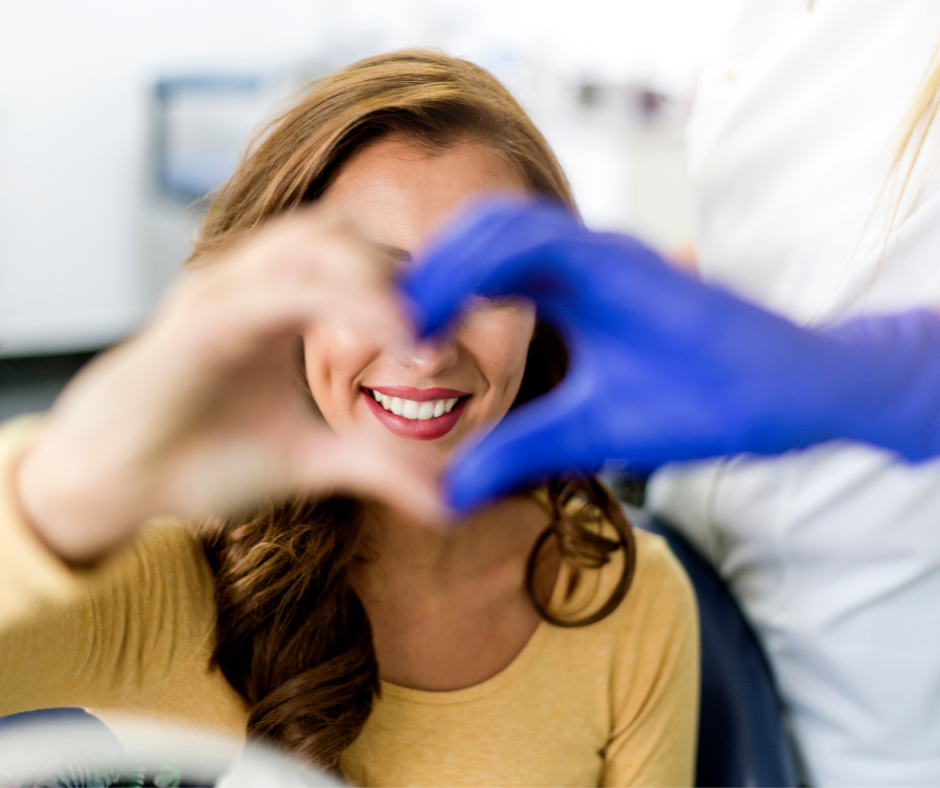 Dental Emergencies: our philosophy
Emergencies can be stressful, and the last thing we want you to feel is discombobulated at having to visit a dental practice that isn't your own for emergency treatment. Visiting your usual dental practice (us here at Innovadent) will hopefully help you to instantly feel that you're seeing a dental practice that knows your oral health background, and who knows you. We can offer emergency care and post-emergency treatment options to our registered patients, even outside of normal working hours.
For private dental treatment during a medical emergency, contact us here at Innovadent, where we can offer ad hoc appointments to help you get back on track and enjoying everyday activities and routines again.
Some further emergency dental care treatment we can offer includes:
We can provide you with a course of antibiotics to address an infection, such as when a tooth has become infected, or a salivary gland is blocked.
We can offer certain painkiller medications to ease discomfort.
If a veneer or E-max crown has become loose, we can recement this in place, restoring your bite and tooth function.
A temporary filling can be placed to protect a tooth from decay, whilst a crown or onlay is being prepared.
Contact us as early as you can on the day of your dental emergency, and we will fit you in for emergency attention on the same day wherever possible.
Back to Blog