Thinking of Getting Your Teeth Done Abroad? Here's Why You Shouldn't
9th June 2022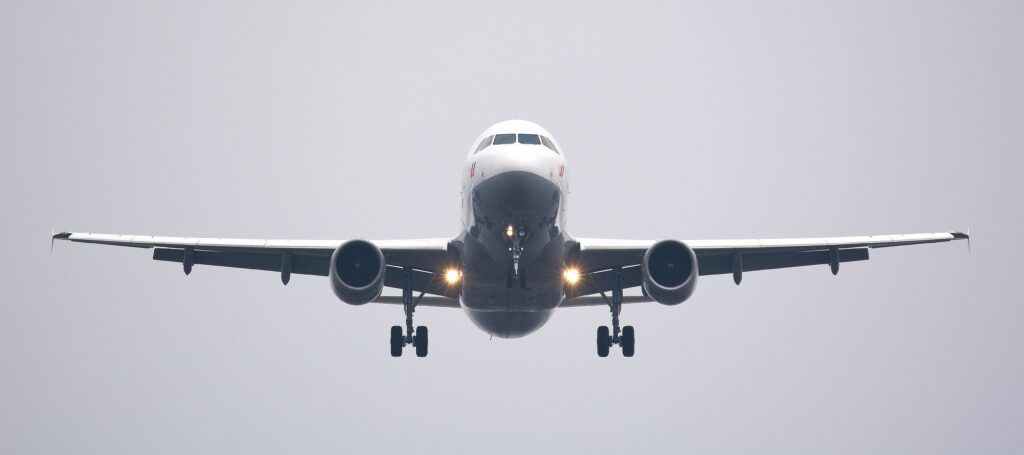 Thinking of Getting Your Teeth Done Abroad? Here's Why You Shouldn't
The dental tourism trend is getting increasingly popular with Brits – and this is a worry.
Of course, as dentists in Canary Wharf, you could say 'of course we would say that', as we love welcoming new patients and existing patients alike. However, trust us when we say that undergoing dental treatment here in the U.K is far safer, and yields better results, than going across the pond for a budget treatment.
Why are Brits attracted to dental tourism?
The obvious benefit of going abroad for dental treatment is the cost. Yes, in places like Turkey (a hot spot for dental tourism), you will find cosmetic and restorative treatments for less money than here in the U.K, and you can combine your holiday with your treatment. However, the expression 'too good to be true' couldn't be more applicable here.
Here are a few reasons why….
Your dentist may not be who they say they are
In countries where dental treatment is cheaper than here in the U.K, you could end up having your treatment performed by someone who isn't who they say they are. This is because it's not uncommon for dentists who have had their licenses stripped away in the U.K or the US where regulations are extremely strict, to travel to more lax countries, and begin practicing again.
Meanwhile, not dentists are educated in the same way. Some countries do not provide the same degree of education and training as you might find here in the U.K.
In order to avoid this risk, it's better to distance yourself from the idea of dental tourism altogether.
Insurance
Remember that most travel insurance policies will only cover you for emergency dental care, rather than elective treatment. Should something go wrong as a result of a botched procedure, you could end up out of pocket, stressed and not able to fly back to the U.K on your planned date.
No access to follow-ups once you're back home
Having access to follow-up treatment, particularly in the case of complex restorative treatments like dental implants, is absolutely vital.
Should something go wrong with your treatment when you're back in the U.K, you might be looking at costly amendments and adjustments. Opting for a dentist in London for such treatments from the start is likely to work out cheaper if you do end up needing follow-up care, and this treatment is also likely to be carried out more quickly than if you approach a new dentist, once back home.
What about facial aesthetics treatment abroad?
Here in the UK, in February of this year, the government introduced an amendment to the Health and Care Bill, which gave the Health Secretary power to introduce a licence for non-surgical cosmetic procedures such as anti-wrinkle injections and fillers. This said, we strongly advise approaching an establishment where there is a medically-trained individual performing aesthetic treatments.
Dentists are well-placed to perform injectable treatments like dermal fillers and anti-wrinkle injections, not just because they're able to perform these incredibly safely, but as they work with the face every single day. With this knowledge of the way a person's facial features are balance, dentists can deliver extremely predictable and natural-looking results.
But what does this all mean in the context of getting these kinds of treatments abroad? Well, just like in the case of getting dental treatment abroad, other countries do not have the same rigid regulations as here in the U.K, nor will a clinic be able to help if any unexpected side effects occur once you are home.
Your treatment may be rushed
As dentists abroad know that patients are there for a limited time only, treatment is often squeezed into a smaller time frame, which is only going to be bad news when it comes to your safety and wellbeing.
Here at Innovadent Dental Clinic, we will never rush your treatment. Before any treatment takes place, we will give you a full run-down of the time frames involved; we will always adhere to the time frames set by the GDC (General Dental Council), who govern and oversee standards, performance and ethics here in the U.K.
You risk developing an infection
Here in the U.K, dental practices are regulated by the Care Quality Commission, who impose strict guidelines on clinical cleanliness and hygiene. Going abroad to country where these standards are lax could result in you developing an infection during your treatment, as a consequence of poor hygiene within a dental practice.
Eliminate this risk by choosing to have your treatment in the U.K. Not only will this protect your health, you won't have to deal with the emotional consequences that accompany developing unpleasant symptoms.
How do I find a London dentist near me?
You should always do your research before you book in to any dental practice. When you're Looking for a 'dentist near me', some of the things you should look for include:
The practice has experience of the treatment you're hoping to undergo. Here at Innovadent Dental Clinic, we're experienced general, restorative and cosmetic dentists, and we also have 2 implant dentists as part of our team.
If you're searching for dental implants treatment in Canary Wharf, make sure the brand of implant the practice uses is globally reputable.
Take a look at some case studies any given dental practice has performed, to see the result's they're delivering for patients with your own eyes.
Check out the patient testimonials, so you can read what patients have had to say about their experience.
Whilst it might be tempting to save money on dental treatment abroad, and tie in a holiday at the same time, there could be untold risks for you in the future. Protect your teeth, gum and general health by staying here in the U.K for safe dental care.
Contact our dentists in Canary Wharf
If you wish to book yourself in an experienced dentist here in London, contact our friendly reception team, who can arrange this for you.
Back to Blog