Back To School: Why Your Child Should Attend a Pre-term Dentist Appointment
10th August 2022
It's not long until the autumn term arrives and if you're a parent or guardian, you might start to be feeling the stress of cobbling together stationary and uniforms that need to be bought before your child heads back to school. But have you thought about the health of your child's teeth prior to the new school term?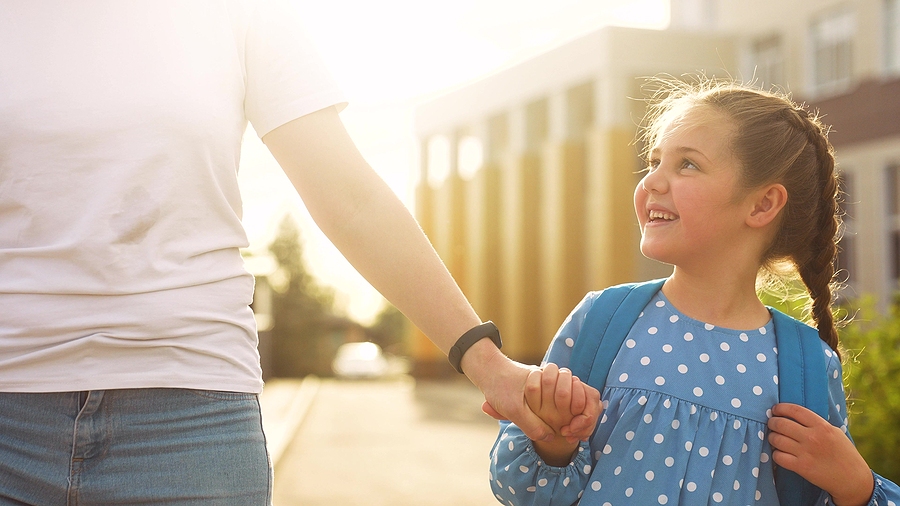 The school holidays are a great time to bring your child in to have their teeth checked over, giving you the assurance as a parent, that any problems are picked up upon before they head back into the classroom.
Here are a few reasons why a back-to-school dentist appointment with our dentists in Canary Wharf is only going to be beneficial to your child.
Protect your child's teeth with a custom-made sports mouth guard
With the autumn term comes the introduction of a new curriculum. Many sports played during the autumn term happen to be sports such as hockey and rugby, where there is a tangible risk of damage to your child's teeth.
Whilst instructing your child to wear an over-the-counter mouth guard is better than no mouth guard at all, a custom-made orthodontic mouth guard is much more favourable. As the phrase 'custom' suggests, these types of sports mouth guards are created precisely for the anatomy of your child's teeth, allowing them to provide a significantly better degree of shock absorption than their respective over-the-counter versions. This means, that should they experience a blow to the face during contact sports, their teeth and will be significantly better protected than if they were wearing a boil and bite guard.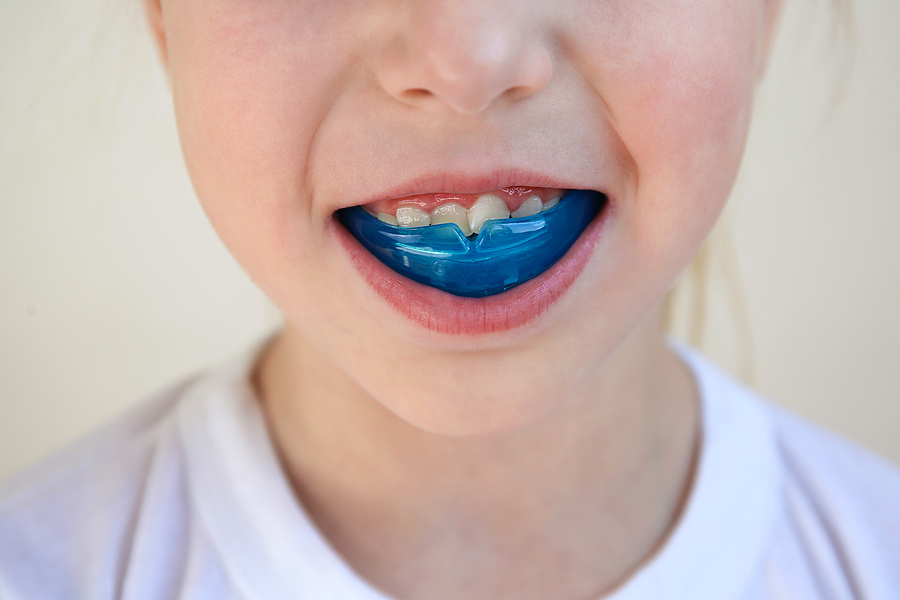 Custom-made mouth guards also reduce the unpleasant gag reflex and speech difficulties, which are both occupational nuisances that accompany wearing a one-size-fits-all mouth guard. This means your child will be able to communicate well with their peers on the hockey or rugby pitch and they won't be plagued with the unpleasantness that goes with putting up with a gag reflex or speech difficulties as they enjoy their chosen sports. This can help them to develop confidence and allow them to focus on their PE lessons or extracurricular sports.
Turn over a new leaf with their eating habits
New term, new habits.
Just like the new year is a great time for adults to make resolutions that will push them forward in life, a new school term can act as an equivalent for kids. If your child's at-school diet needs a bit of an overhaul to be a little more teeth-friendly, what better time to start afresh than this autumn term?
When you bring your child in for their bi-annual routine appointment in Canary Wharf, we can help to inspire your kids, to help them find the fun and benefits in making changes to their eating habits.
If you're struggling to brainstorm some cheap, cheerful and healthy packed lunch ideas for your child, food writer and campaigner Jack Monroe is full of ideas on how to beat the cost of living crises when it comes to feeding your child.
Lower their risk of tooth decay
The school holidays are a time for treats, whether it's that extra ice cream, fizzy drink or pack of Haribo here and there. However, the consumption of these holiday treats can increase their risk of problems like tooth decay and tooth erosion.
We strongly recommend getting your child's teeth checked over, to make sure any signs of decay or enamel erosion are picked up before they head back to school. Decay continues to be a real problem amongst children aged between 5 and 9. In fact, tooth decay is the biggest contributor as to why children this age end up in hospital, which is not only detrimental to their dental health but incredibly traumatic, should they have to have multiple teeth extracted.
If you haven't yet read our blog on the damage drinks can do to teeth, there is plenty of information included to help you choose healthy drink options for your child. Take a look here.
Learn how to help your child if they are uncooperative
Let's face it, most kids don't exactly enjoy brushing their teeth (nor do adults in many instances!) And as dentists we totally understand – when you're a kid, there are a hundred other things you would rather be doing!
If your child isn't being cooperative with their brushing, a back-to-school dentist appointment is a great time to learn how to encourage them to change their habits. Our dentists thoroughly enjoy working with kids and inspiring them to take pride in looking after their teeth is something we're truly passionate about.
We will be able to equip you the parent, with tricks and tips on how to get your child to become more independent with their dental care routine. Meanwhile, we can also show your child the value of brushing, in layman's terms they'll understand and engage with.
Contact our dentist in Canary Wharf for your child's appointment
Book your child in for a back-to-school check-up, to give them a great start this autumn term. We're currently accepting new adult and child patients alike, so please get in touch with us if you are looking if a private dentist in Canary Wharf with immediete availablity.
Back to Blog