7 Ways To Look After Your Teeth This Christmas
9th December 2022
Here we are again! Christmas has almost arrived! We hope all of our patients have lots of lovely things planned this festive season. As dentists, it's our job to remind you that your teeth still need some TLC, even at Christmas time!
Take a look at our 7 tips for making sure your teeth are well-looked after you in between all the festive fun.
1. Drink through a straw
A straw is a real lifesaver for your teeth all year round, but especially at Christmas when you might be reaching for the red wine and prosecco, both of which will deliver full-blown acid attacks to your teeth.
Drinking high-acid drinks through a straw will significantly reduce the contact your teeth have with the drink. This means less chance of enamel erosion and, as a consequence, cavities.
If you're someone who struggles to drink through a straw, make sure you're sipping on water after each sip of acidic beverage you're enjoying.
2. Avoid using your teeth for anything other than chewing food!
It might be tempting to get party tricks out at Christmas time, such as opening bottle tops with your teeth. Trust us when we say this is such a bad idea for your teeth, especially if you've recently had a tooth treated with composite bonding, or veneers, which could become easily damaged as a result.
3. Clean Your Teeth and Stick to Your Routine
It's so easy to do away with your normal routine at Christmas. But you can't afford to be lax with your oral hygiene routine, even just for a few days. Bad breath can arise even after just one skipped brushing session, whilst a few days could exacerbate existing decay and cause erosion. if you think brushing might skip your mind due to a couple of mulled wines having been consumed, set yourself an alarm so you remember in the evenings, or leave yourself a motivational note in the bathroom!
4. Reach for the turkey
Christmas is notoriously a time for overindulgence and eating foods that might not be considered 'healthy'. However, Christmas's gastronomical centrepiece is one of the healthiest foods for your teeth: we're talking about turkey of course! It's packed with phosphorous, which is an essential mineral for when teeth are developing. When this phosphorous is combined with Vitamin C and calcium, it aids with the development of strong bones and teeth.
It's a shame this modest poultry doesn't get more attention all year round, as it's a really tooth-friendly food!
5. Chomp on cheese
This will be music to the ears of cheese lovers: cheese is really good for your teeth! Is there anything more delicious than a piece of stilton, aged cheddar or camembert in front of Christmas TV? Well, you can enjoy this guilt-free this Christmas, as cheese is a saliva-stimulating food, which helps to rinse food particles from between your teeth. But that's not all. Cheese rebalances the pH level in your mouth after you eat acidic foods and alcohol (which lower the pH level in the mouth). Keeping the pH level in your mouth from dropping too low will protect your teeth against enamel erosion.
Bizarrely, cheese is actually an acidic food, with a typical pH level of about 5. However, a study back in 2013 found that rather than exacerbating the acidity in the mouth, cheese does the opposite. Like Turkey, cheese also contains a good portion of calcium, which we already know is great for our teeth (see point number 4 above!)
6. Book yourself in for a post-Christmas check-up
What better way to start the new year than to arrange to come in for both a routine dentist and hygienist check-up. This is a great opportunity to set the precedent for your oral health for the year ahead, giving you the chance to start afresh. If you've been gifted an electric toothbrush for Christmas, we can show you how to use it for that you're getting the best out of your brushing and not overbrushing your teeth. This is something we commonly see when patients have recently made the switch from manual to electric, and as a continued habit, this can lead to problems like gum recession, which wear away your gums to reveal parts of the tooth that aren't protected by enamel.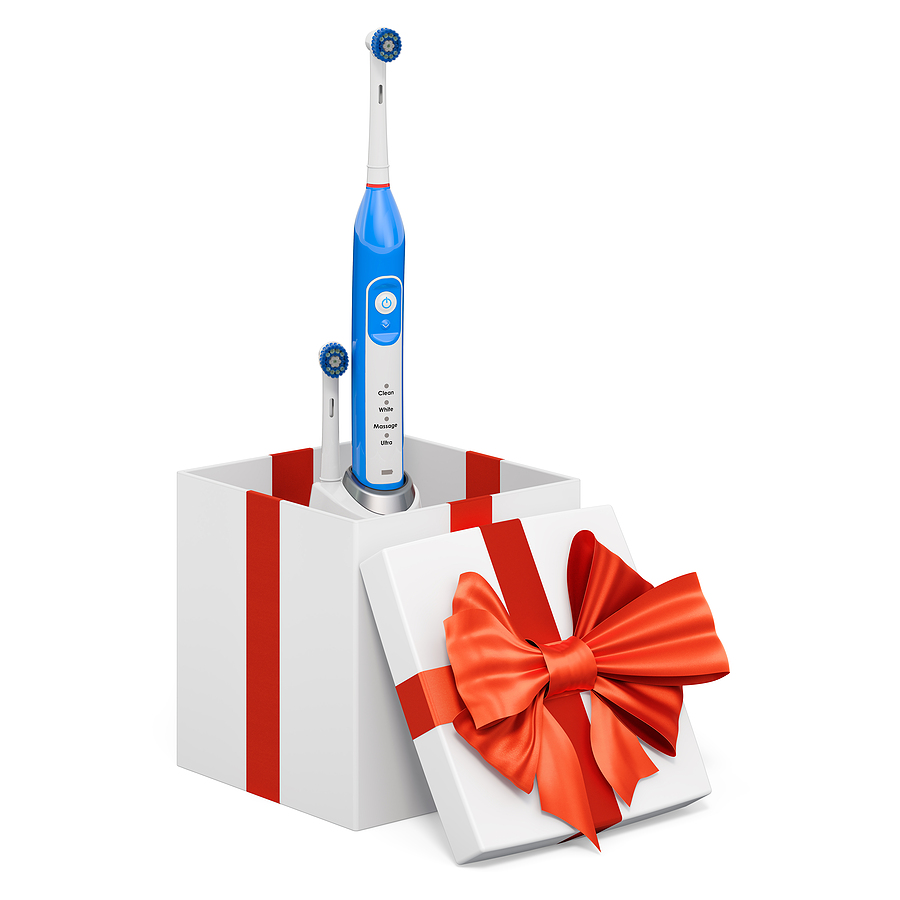 7. Wait at least 30 minutes to brush after enjoying acidic food and drink
It might feel like the right thing to brush right after you enjoy food and drink. Whilst this is OK in the case of certain food and drink, it's a big no-no when it comes to anything acidic. Acid weakens tooth enamel, so when you go to brush before letting your enamel fortify itself again, it can damage it. The best practice is to drink a glass of water after acidic food and drink, wait for half an hour and then brush.
We're accepting new patients in 2023!
We're thrilled to say that we're accepting new patients in 2023. It's been an incredibly busy year for us, and we're proud to look after our amazing patients, who come to us from far and wide.
If you're looking for a reputable private dentist in East London to look after the welfare of your teeth, gums and oral health, look no further than us here at Innovadent. If you'd like to look at what our patients think of our service, take a look at our testimonials here.
Book yourself in for an initial consultation by clicking right here. We really look forward to meeting you.
Back to Blog