5 Things We Know You'll Love About Invisalign
29th July 2022
If you've been doing your research into the different ways you can straighten a crooked smile, you will no doubt have come across Invisalign. This pioneering alternative to braces has a number of advantages over fixed braces, but still delivers the same predictable outcomes.
We love transforming the smiles of our patients, who come to us from the Canary Wharf area and beyond for their teeth straightening treatment.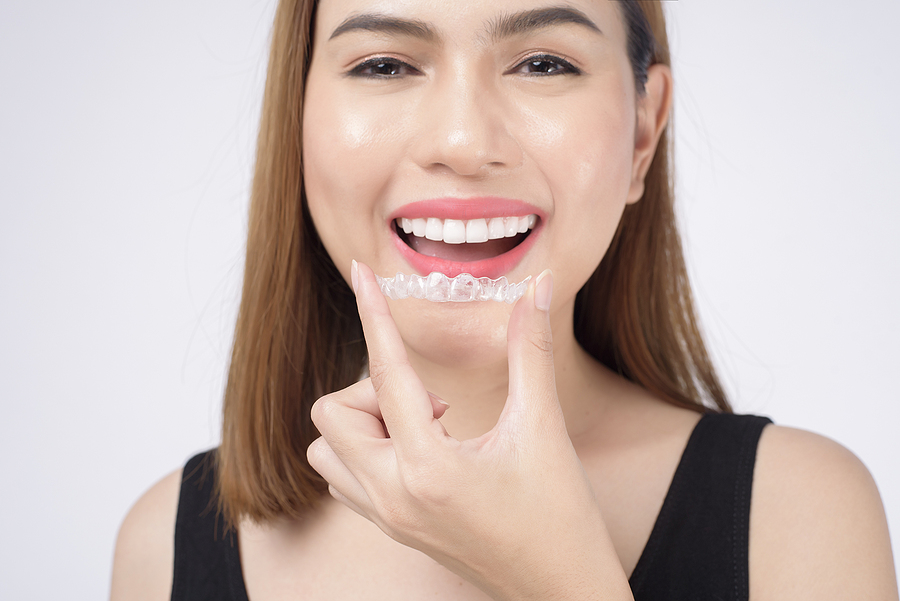 What is Invisalign?
In case you haven't heard of the teeth straightening brand Invisalign, offered at our dentist in Canary Wharf, here's a short summary:
Series of custom manufactured aligners that straighten your teeth.
Made from transparent plastic.
A metal-free and removable alternative to fixed braces.
Discover more about the design characteristics that define Invisalign here.
Here are 5 reasons why we think Invisalign is an excellent choice of treatment for mild-moderate alignment problems with your teeth.
See your smile before you start
The digital planning that's used in the first stages of your Invisalign journey is sure to wow you.
Using Invisalign's ClinCheck Ⓡ technology, an animation movie can be generated. This movie shows you the predicted result after your treatment and the unique movements your teeth will go through to get there. This can give patients the enthusiasm and motivation to stick to the treatment routine, as they know the incredible results they can expect when treatment is complete.
They'll be no limitations on what you can eat
In the U.K 30% of us live with a food intolerance or an allergy. Meanwhile, there are now more people than ever embracing particular diets, whether that's vegan, vegetarian or pescetarian, to name just a few.
We understand that when a patient falls into one of these categories, they can find the idea of a fixed brace a challenge. Whilst fixed braces remain a highly effective way to move teeth, they don't offer the dietary freedom that Invisalign can offer. This is because fixed braces make it difficult to eat tougher and stickier foods, which may become stuck in the brace or even damage it.
If you opt for Invisalign, you'll be able to take your aligner out at mealtimes to eat as you normally would each day. You won't have to go through the rigmarole of looking for alternative foods that fit your diet and that fit the limitations that fixed braces would otherwise impose.
Get a red carpet smile
Many celebrities have admitted how they benefitted from Invisalign, including Kathy Bates, Niall Horan and Billie Eilish. In her video for Bad Guy, Elish is actually seen taking out her Invisalign out to start singing! The brand has certainly garnered a star-studded following since it revolutionised the orthodontics market, back in the year 2000.
The fact that celebrities (who we all know have a tendency to be a little more looks-conscious than the rest of us!) have admitted to wearing their Invisalign aligners on the red carpet, goes to show just how discreet they are.
Comfort-centred, thanks to SmartTrack®
The Invisalign brand is all about innovation; they're continuously looking for ways to enhance the design, including how comfortable each aligner is to wear.
Invisalign introduced their patented Smart Track material which reduces the mild discomfort that can sometimes occur when teeth begin to feel the effects of the alignment process.
According to a study, patients who used Smart Track® aligners, as opposed to the previous Invisalign designs reported a reduction in discomfort and pressure when they inserted and removed their aligners.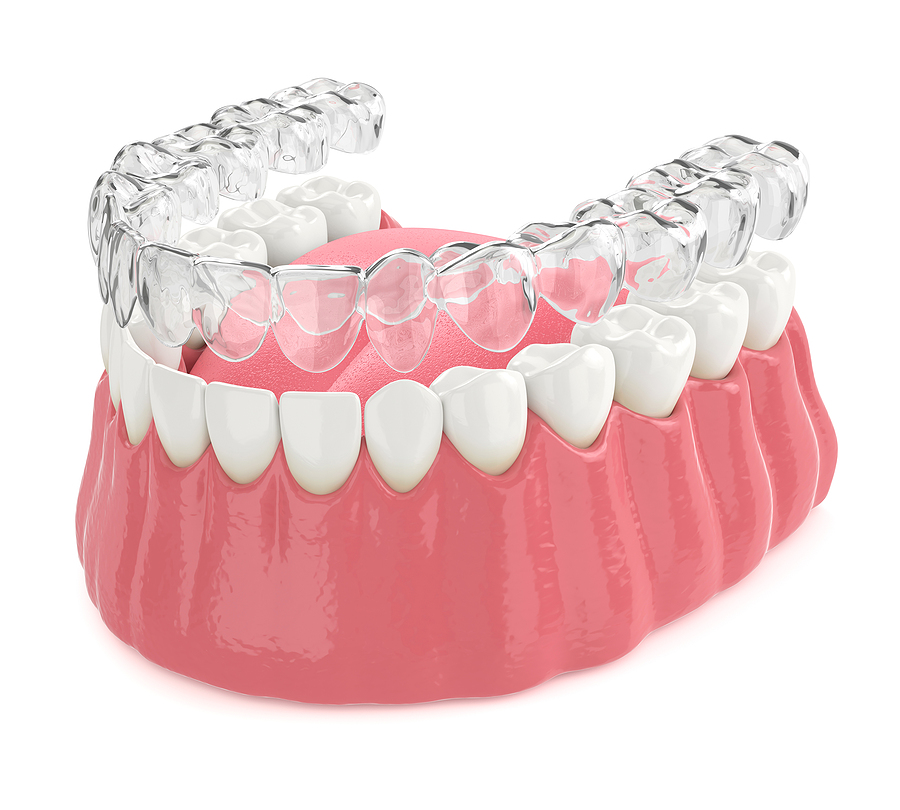 It improves the health of your teeth
When we think about braces, the first thing that tends to spring to mind is the fact that it will make teeth more appealing to look at. This is, of course, a fantastic benefit, but there's something even more important that's achieved once you've completed your Invisalign treatment here in Canary Wharf. Your teeth will be healthier.
As human beings, our teeth need to be correctly aligned, so that we can eat properly without experiencing the consequences of tooth grinding and tooth wear. We also need to be able to look after our teeth correctly; this is only possible when the maximum amount of each tooth's surface area is exposed to brushing. Once your teeth are correctly aligned, your bite will be optimal for breaking down the foods you eat and your tooth surfaces will be exposed, allowing you to get the most out of your brushing.
Why choose Innovadent Dental Clinic for your Invisalign treatment?
We believe we're the best choice of Invisalign provider in the Isle of Dogs area of London. Here's why:
We offer FREE Invisalign consultations.
Teeth Whitening treatment worth £395 is included for FREE.
£300 of removable retainers are included for FREE.
We offer interest-free finance, helping you pay for treatment in a way that suits you.
Invisalign in Canary Wharf: Visit Innovadent Dental Clinic
Take a look at our Smile Gallery to see the amazing results we have achieved for our patients with Invisalign.
If you would like to get in touch with us to arrange an appointment, you can either do this by phone, or by using our super simple E-Consultation form, which you can view here. You'll be asked to upload a few photos of your teeth so that our dentists can advise on the course of action.
Please note that if you have severe issues with the way your teeth bite together, or you are suffering from an underlying dental problem, you might not be suitable for Invisalign treatment here in Canary Wharf.
Back to Blog